Tasty food, lovely decor, and very good service...
Al Dar Moroccan Cuisine is a new contemporary Moroccan Restaurant concept that brings a new light feminine interior with earth tone color for the architect and vivid bright colors for the furniture's fabrics.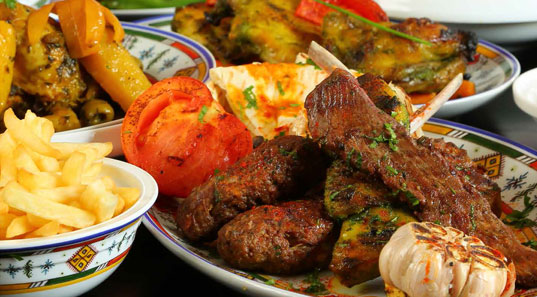 A place to sit relax and enjoy cozy atmosphere in both day and night.
Food is a highlight of Al-Dar Moroccan Cuisine.
We believe meals should be a sensual experience, as appetizing to look at as to taste. We use fresh, organic ingredients. Dishes are Moroccan with a twist, combining the succulence and spice of international cuisine with the lightness of contemporary Mediterranean cookery.
Al- Dar Moroccan Cuisine is passionate about its commitment to have not only great food selection but also efficient and excellent standards of services, so that customer satisfaction is our paramount objective.