Cozy & Elegant...
A piece of Art reflecting the true "cozy and elegant atmosphere" opened its door to escort the valuable customers of Kuwait. Here comes Gate-Lounge restaurant to define a new taste of innovation and finest quality.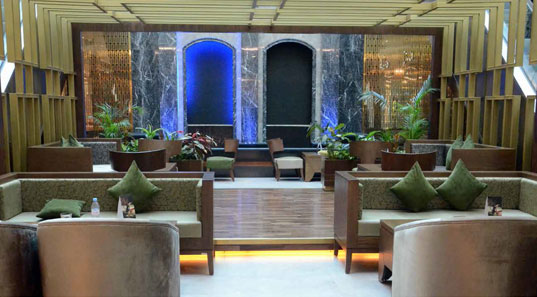 G-Lounge is a cozy place to sit relax and enjoy a cup of coffee, an afternoon tea, a dessert or a full meal.
G-lounge makes its best effort to create a unique place to relieve the daily stress of our customers by providing peace of mind through great ambiance, cozy location, exceptional services and products.
A place to take you away from the buzz and set you a classy 5 stars hotel lounge!