A delicious Taste indeed...
Chocolate: The very word brings joy to our hearts, and smiles to our faces!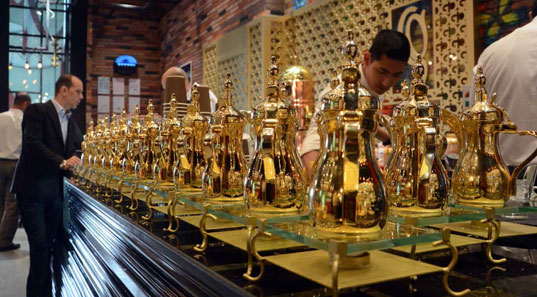 The Chocolate Gate concept was born with a love of Chocolate and a natural kitchen talent.
The brand itself is a statement of innovation a mixture of chocolate, bakery & ice cream. A concept that has revolutionized a sense of origin and transparency. The Chocolate Gate is a project of passion that we undertake with a fierce dedication to fine ingredients, a love to chocolate's wonderfully rich history, and a devotion to having fun and enjoying the journey in a tranquil atmosphere & comfortable creative décor along with excellent service.
The chocolate Gate serve lists of all of favourite recipes only to discover that most of items are desserts, and almost all of them contained chocolate.
As versatile as it is delicious, the chocolate is enjoyed as a snack at any time of day. The Chocolate Gate is a place to indulge in the food, the setting, and the service. It is the only place to meet friends and family.